So Birdie and I are very different and yet we are close friends. We each have our own personalities and view on so many topics. We even have funny mini debates on some stupid topics and we just have fun with them. And despite our disagreements we still are ready to fall off our chairs from
laughter every lunch period. We just do the oddest things and have the best time. Real friends don't care how stupid people around you might think you are....... they just want to join the fun. It's a great feeling to know that no matter how down you are and even if it's Monday, your friends will be there to make you laugh and forget about the 3 quizzes you have the next day. Not to sound like the nerd I am-- Laughter is proven to relief stress. If you think this is the corniest thing you have ever read ok I don't care.... you may thinks it's corny and stupid but if you know what I mean, Thank you for not thinking I'm a lonely freak (which I am NOT!!!!!)
Ok enough about me--- Lets get to the CLOTHES!!!!!So I normally don't dress that dressy but I still like to wear a jean skirt every once in a while. So I put together a sweater and jean skirt outfit that I know I would wear. Tell me what you think. Enjoy!!!!


From Gap- Medium Denim only $17.46
From American Eagle-- AE Fair Isle Open Stitch Sweater $59.95:( Hopefully it will go on sale-It's so cute!!) sorry I have expensive taste!!
Instead of that expensive sweater you could do--
This is from Old Navy- Women's Multi- Patterned Crew Sweater $28 (Super cute and goes with a lot of other things too)
And for the tights you have quite a few options so here is what I like-
Ribbed Black Tights- Merona Women's Boot Solutions Tights $12 (I wear tights to church all the time so i get a lot of use out of them)
or add some color
Xhilaration Juniors Fashion Tights- Poinsettia or
Potent Purple
I adore this tights because they are so fun and bright and make the colors in the sweater POP!!!
And for some shoes you can do-
Plain Black Flats- you can get these almost anywhere but these are fromTarget-- I know the back looks funny but its just stretches to get your foot in...
or you can do some fabulous boots--
Riding Boots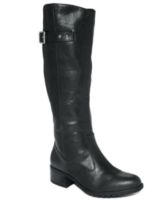 From Macy's- Rampage Shoes, Idaho Riding Boots $55.20
Combat Boots
Also from Macy's- Roxy Shoes, Oregon Booties $79
And if you want you can add a casual hat-
From Target- Mossimo Supply Co. Lurex Beret Black $12.99
Hope you like this look!!!!